Kia Kaha is a Māori phrase which means Forever Strong. We at Kia Kaha Massage Therapy want to work with our clients to develop and implement a treatment plan to enhance a person's health and well-being. We believe that massage therapy is an integral part of your health care.
Kia Kaha Massage Services
Massage Therapy
A treatment will offer you effective increase in mobility, reduction in tone and congestion and self care to maintain your massage results.
Manual Osteopathic Therapy
Manual Osteopathic Therapy utilizes manual techniques and approaches that are used in a coordinated and rational fashion to slowly correct the client's anatomy and physiology towards normal so that the client's body can heal itself. (Source: NMOS.CA)
Myofascial Cupping
Cupping pulls blood to a region of you body to stimulate healing. It is effective at stretching tight fascia and muscles. Cupping helps the tissue develop new blood flow and causes an anti-inflammatory response.
Warm Bamboo Massage
Warm bamboo massage is a therapeutic technique that uses heated bamboo canes of various sizes to knead and roll out knots. It provides a deeper, firmer massage to sooth sore muscles and promotes a sense of deep relaxation.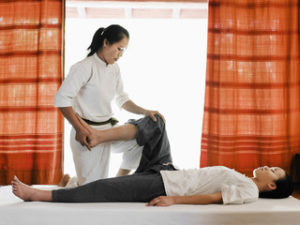 Traditional Thai Massage
Thai massage (also known as Thai Yoga massage) is a type of massage that involves stretching and deep massage. It is usually performed on a mat on the floor, and the client wears loose, comfortable clothes that allow for movement. The massage practitioner works with pressure points on the client's body using hands, feet, and knees. The receiver is put into many yoga like positions during the course of the massage to achieve a deep relaxing stretch. There is a standard procedure and rhythm to the massage, which the practitioner will adjust to fit each individual client.
A full Thai massage session typically lasts 60 min or 90 min.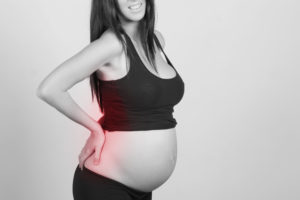 Pregnancy Massage
Pregnancy massage aids the circulatory and lymphatic systems, which keeps blood flowing to both the mother and the baby. It stimulates different glands in the body, which help to stabilize hormone levels, and relieves nervous tension throughout the body.